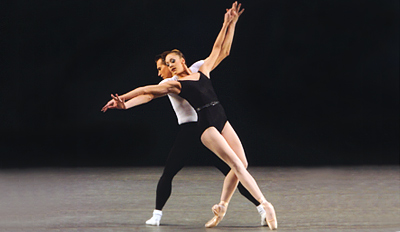 CLICK HERE for more details and to purchase tickets.

For $29, see the renowned New York City Ballet, a company that "contains enough whirring, propulsive energy to power a small town," according to the Washington Post.

Natalie Portman may have brought ballet back, but New York City Ballet co-founder George Balanchine pioneered it. This week, the company performs three repertory programs from Balanchine's "black and white" ballets at the Kennedy Center.

Enjoy an evening at the ballet from select Orchestra Seats for $29 (regularly $49-$69) at the following performances:

Friday, April 8 at 7:30 p.m.
Saturday, April 9 at 1:30 p.m.
Sunday, April 10 at 1:30 p.m
.