Often my friends and colleagues tell me they want to find a non-profit to support, but just don't know where to start. If you are in search of a reputable non-profit in the District to support I invite you to visit the Catalogue of Philanthropy Greater Washington HERE.
They review and audit more than 300 organizations each year and feature 70 in their Catalogue which is available online and via print by request.

One of the organizations they have featured in the past is Project Create. Below you will find the work of Project Create, a non-profit whose Board of Directors I joined this summer. Project Create provides free arts and music classes for the growing population of the District's homeless children through partnership with So Others Might Eat (S.O.M.E.) and Community of Hope.
I'm honored to be a part of this organization and I hope you will consider them in your philanthropic giving this fall or support one of the hundreds of organizations featured in the Catalogue. You can learn more about their programs below or visit them online HERE.


STUDENTS SHOWCASE SUMMER ARTWORK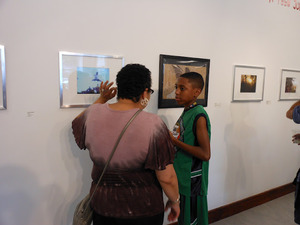 Several Project Create photography students' pieces were selected for competition at "Express Yourself," a juried exhibition which opened at Brentwood Arts Center on June 30. In the photo above, Project Create student Raeford, 14, is making a sale! His piece sold at the exhibition's opening reception.

PHOTOGRAPHERS IN THE MAKING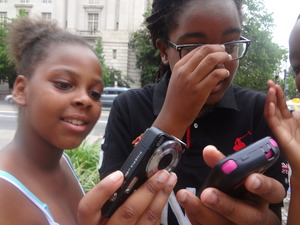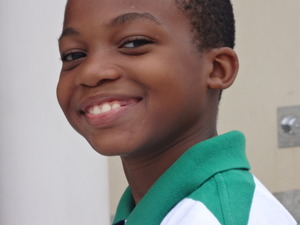 Project Create just wrapped up summer classes at the ABLE (Adolescents Building Literacy through Expression) program at New Community for Children in D.C.'s Shaw neighborhood. Taught by artist Larry Cook, Project Create students participated in various photography projects such as photo montages, portraits and street photography.

FALL CLASSES AROUND THE CORNER

Project Create's Fall semester will start in late September. Our curriculum will include African dance and drumming, step dance, photography, visual music, sculpture, theater improvisation and more! We are happy to announce two new partner sites for Fall 2012: Griffin House (a So Others Might Eat long-term affordable housing facility); and Mississippi Avenue and Home Now (Community of Hope's permanent supportive housing programs). We hope to add over 50 children and youth to our student roster during our 2012-2013 school!

THE NEED FOR PROJECT CREATE IS GROWING

Poverty is spreading at record levels across many groups, from underemployed workers and suburban families to the poorest poor. As poverty rises, so does homelessness. Family homelessness increased by 18% in Washington, DC over the last year. Our partners are Community of Hope are quoted talking about crisis for families in this Washington Post story.

You, our teachers and our volunteers can help! At-risk students who have access to the arts in or out of school also tend to have better academic results, better workforce opportunities, and more civic engagement, according to a new report from the National Endowment for the Arts.