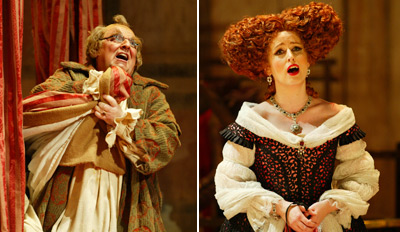 CLICK HERE for $27.50 tickets (normally $55). Witness the esteemed bass James Morris star in the title role of "Don Pasquale" with Washington National Opera. Opening night and weekday performances are available with this exclusive deal. Placido Domingo conducts Donzietti's comic opera, complete with a fake marriage, a slap in the face, rampant overspending and disguise. Russian soprano Ekaterina Siurina and American baritone Dwayne Croft join Morris to round out the cast. Select seats are 50% off to the following performances at The Kennedy Center:



Friday, May 13 at 7 p.m. (opening night)

Monday, May 16 at 7 p.m.

Wednesday, May 18 at 7:30 p.m.

Tuesday, May 24 at 7:30 p.m.

Thursday, May 26 at 7:30 p.m.

Friday, May 27 at 7:30 p.m.