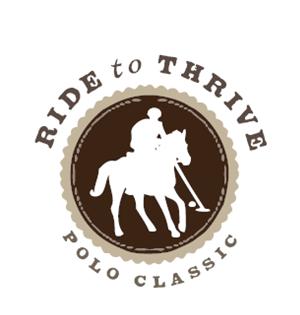 Don't forget to purchase you're Ride to Thrive tickets for this October's event. Tickets are currently $125, but you can purchase a DUO packages for $160. Purchase your tickets HERE.

I'm honored to serve on the host committee for the Fifth Annual Ride to Thrive Polo Classic benefitting the Northern Virginia Therapeutic Riding Program (NVTRP).

Join me October 10, 2009 as we enrich the lives of those with disabilities. The Northern Virginia Therapeutic Riding Program will host this coveted Polo Classic at the exclusive Merriweather Manor, in Leesburg, Virginia, situated just 20 minutes outside Washington, DC.

Tickets for this one-of-a-kind event are priced from $85 and available for online purchase HERE. This includes open bar catering by Design Cuisine, an open bar and entry for both polo matches.


100% of the proceeds benefit NVTRP, a 501(c)3 nonprofit organization dedicated to enriching the lives of children, adults, veterans and youth-at-risk with disabilities through the challenging, physically active sport of horseback riding.
The Ride to Thrive Polo Classic will feature two full-length polo matches as well as various activities including the traditional divot stomp, and a performance courtesy by The Winn Brothers, a seven piece group out of Washington, D.C. known for playing a variety of music from Jazz standards, Motown, Funk, Classic Rock and 80s hits.
Gates open at 2:30 p.m. with the First Chukker Foundation match beginning at 3:30 p.m. followed by the Ride To Thrive Polo Classic, featuring Team Booz Allen Hamilton vs. Team Warren Capital, beginning at 5 p.m.
Several young equestrians from Northern Virginia Therapeutic Riding Program will treat match-goers to a therapeutic riding demonstration, while guests enjoy incredible fare by Design Cuisine, and sweet treats from Georgetown Cupcake. Sponsors for this year's event include Booz Allen Hamilton, The Warren Capital Group, Gold Dog Communications, Design Cuisine, Georgetown Cupcake, Laura Crayton Photography, Mer riweather Manor and Paradise Springs Winery.
Please join me and my fellow host committee members for this phenom event and I'll see you on the field with my chicest polo attire on. Purchase your tickets HERE.